Community Fundraising Events
You'll always know what's going on in the community with organizations raising funds for EChO. Just bookmark this page and check back often for the latest programs and events. The events on this page have links directly to the event pages. 
EChO if very grateful for the time, energy, and creativity that goes into to each of these events. We hope you will be able to participate and support EChO.
Foothills Home, Garden & Lifestyle Show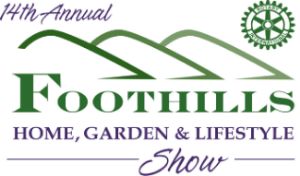 Where?
Evergreen High School
29300 Buffalo Park Rd
Evergreen, CO 80439
Free parking available on-site.
ADA accessible.
When?
Saturday, March 30, 9 am - 5 pm
Sunday, March 31, 9 am- 3pm
How do I get tickets?
Download for free from website link
or
Bring two canned good items for donation to the show. (Donations will benefit EChO.)
or
Pay $5 at the door.
What?
We expect approximately 1,500 visitors this year, and 100 different vendors. This annual show is a volunteer run event and all the net proceeds are distributed back to the community as grants through the Evergreen and Conifer Rotary Foundations.
Typically, we see vendors from the home and garden categories and expect to see lifestyle and food vendors this year as well!
Food and coffee will be available for purchase at the show!
Live Entertainment!
Saturday
9am - 12noon - Joe Armetta, Acoustic Jazz Guitarist
12noon - 3pm - Johnny Turner, Solo Guitarist
3pm - 5pm - John Erlandson, Solo Guitarist
Sunday
9am - 12noon - Dan Edwards, Guitar, Ukulele, Banjo
12noon - 3pm - Johnny Turner, Solo Guitarist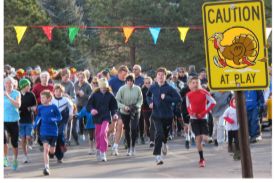 ECHO'S 11TH ANNUAL TURKEY TROT
Thursday, November 25, 2021
8:00 am11:00 am
Church of Transfiguration 27640 Hwy, 74, Evergreen, CO 80439
This year marks EChO's 11th Annual Turkey Trot! Enjoy Thanksgiving morning with a family friendly three mile trot around Evergreen Lake. The Turkey Trot begins and ends on the grounds of the Church of the Transfiguration at 27640 Hwy. 74, Evergreen, CO 80439.
Online registration - https://events.com/r/en_US/event/11th-annual-turkey-trot-evergreen-november-816955
The day of the Turkey Trot:
8:00 AM Registration Opens
8:45 AM – Opening Ceremony
9:00 AM – Turkey Trot Starts
11:00 AM – Finish and Pie Awards
COSTUMES ENCOURAGED!! Dogs welcome on leashes. Gobbler bags with your t-shirt(s) and promotional items will be available for pick up on Thursday, Nov. 14 at EChO Resale Shop (next to Shipping Depot).
All proceeds benefit EChO's Food Bank, programs and services to help our mountain area neighbors in need.