Evergreen Rotary Ice Melt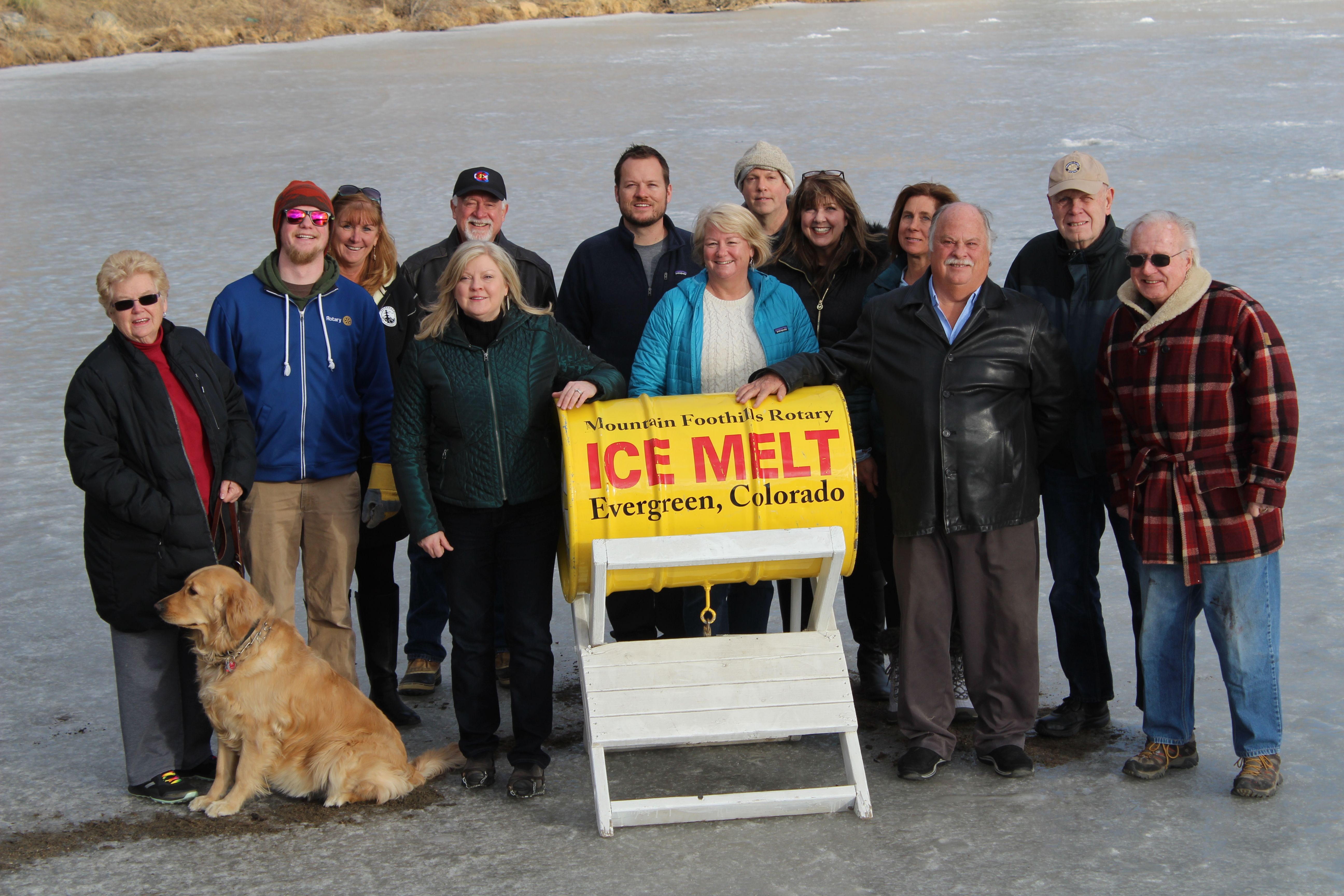 Tickets must be purchased by 11:59 PM, March 17, 2020 Tickets may be purchased from any Mountain Foothills Rotarian.
Tickets may also be purchased at:
Buchanan Park Recreation Center
EChO Resale Store
EverBean Coffee Shop
Evergreen Lake House
Evergreen National Bank
Java Groove
Wulf Recreation Center
Or online at: http://www.evergreenicemelt.com/
Prizes are as follows: 1st prize-$1,000, 2nd prize-$500, 3rd prize-$250, 4th prize-$125. Tickets are tax deductible.
Contest closes at the end of the day on March 17 or later if announced (before if the Barrel looks as if it is going to fall). Tickets must be in the hands of a Rotarian by that time, otherwise, they cannot be accepted.
Decision of judges is final.