Foothills Home, Garden & Lifestyle Show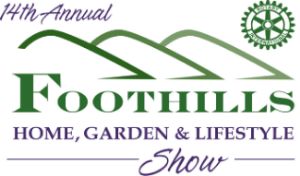 Where?
Evergreen High School
29300 Buffalo Park Rd
Evergreen, CO 80439
Free parking available on-site.
ADA accessible.
When?
Saturday, March 30, 9 am - 5 pm
Sunday, March 31, 9 am- 3pm
How do I get tickets?
Download for free from website link
or
Bring two canned good items for donation to the show. (Donations will benefit EChO.)
or
Pay $5 at the door.
What?
We expect approximately 1,500 visitors this year, and 100 different vendors. This annual show is a volunteer run event and all the net proceeds are distributed back to the community as grants through the Evergreen and Conifer Rotary Foundations.
Typically, we see vendors from the home and garden categories and expect to see lifestyle and food vendors this year as well!
Food and coffee will be available for purchase at the show!
Live Entertainment!
Saturday
9am - 12noon - Joe Armetta, Acoustic Jazz Guitarist
12noon - 3pm - Johnny Turner, Solo Guitarist
3pm - 5pm - John Erlandson, Solo Guitarist
Sunday
9am - 12noon - Dan Edwards, Guitar, Ukulele, Banjo
12noon - 3pm - Johnny Turner, Solo Guitarist