EChO Job Center Events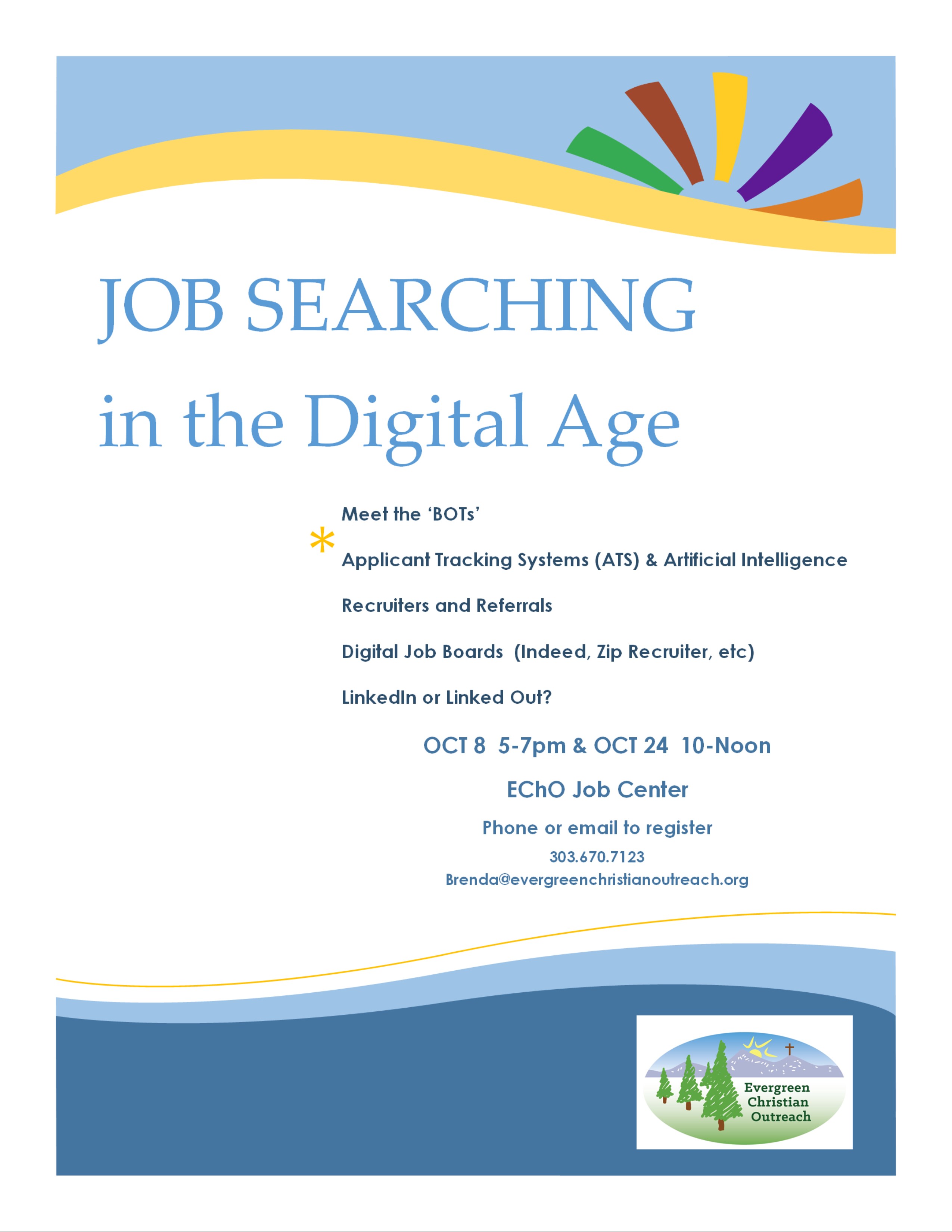 You will have 2 chances to attend this session: 
Tuesday, October 8th at 5pm or Thursday, October 24th at 10am
You'll always know what's going on at EChO's Job Center. Just bookmark this page and check back often for the latest programs and events.
Hours of Operation:
Monday and Tuesday:  10am - 6pm
Wednesday: 10am -7pm
Thursday: 10am - 2:00pm
Closed on Fridays.