EChO Job Center Events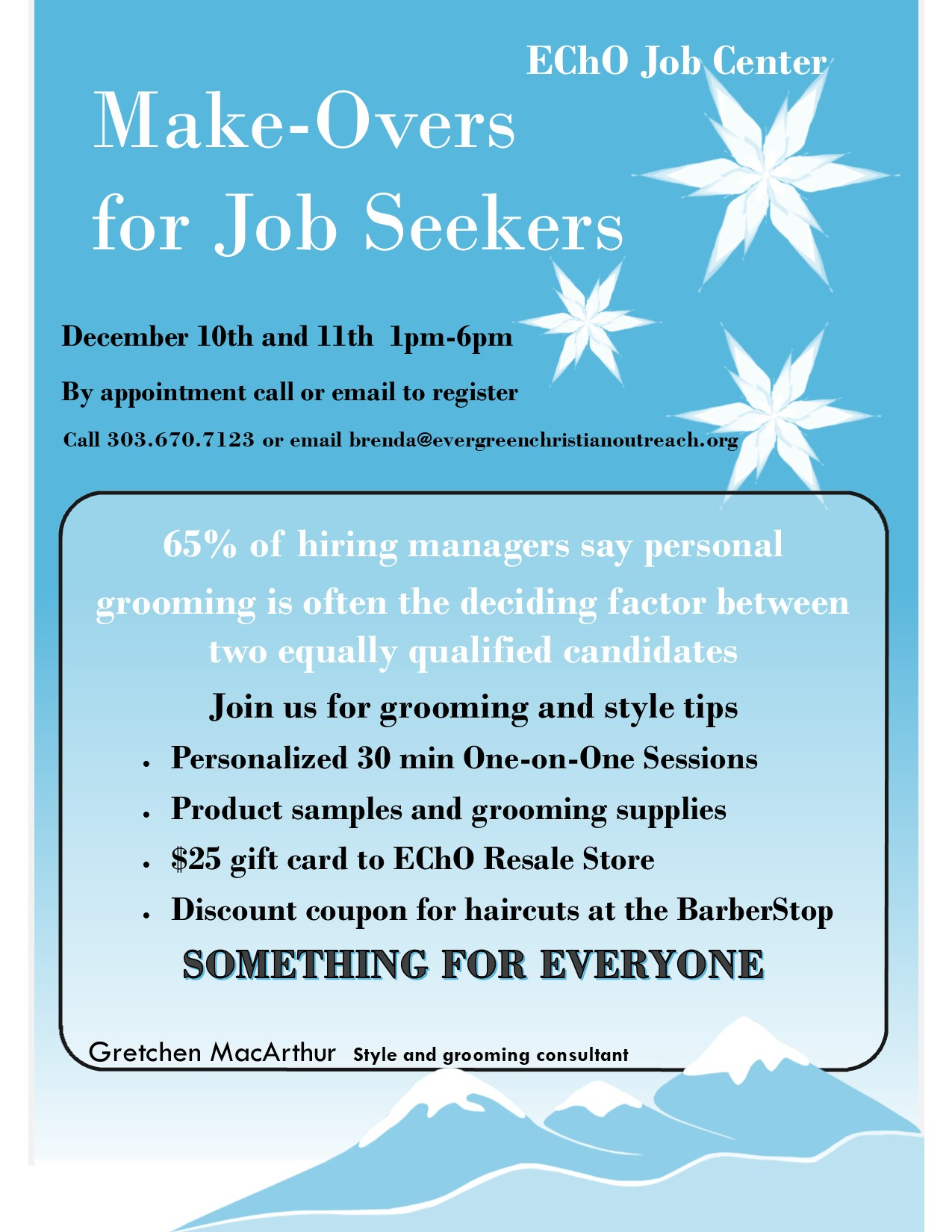 Each Make-Over session is 30 minutes long: 
Tuesday, December 10th between 1pm - 6pm or Wednesday, December 11th between 1:00pm - 6:00pm
APPOINTMENTS REQUIRED
You'll always know what's going on at EChO's Job Center. Just bookmark this page and check back often for the latest programs and events.
Hours of Operation:
Monday and Tuesday:  10am - 6pm
Wednesday: 10am -7pm
Thursday: 10am - 2:00pm
Closed on Fridays.