Encourage your book club to read a book on homelessness and schedule a tour of our Overnight Shelter - Open October through May. For more info or to volunteer for the shelter please contact Tim Clancy, Shelter Manager tim@evergreenchristianoutreach.org. To apply for a position at the shelter please see our employment opportunities.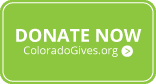 ---
---
Our programs are designed to further our mission and address the basic and urgent needs of people across Evergreen and surrounding areas by offering healthy food, financial assistance, job search assistance, and shelter. Please visit our location for information on needing services. EChO provides additional services such as mental health counseling from professionals and referrals, to help our clients on their way to becoming self-sufficient.
Take a look.

Improve your community by joining our cause. You'd be surprised at what a huge difference a little bit of your time can make.
Read more.