---
EChO's Summer Lunch Program Continues As Long As Students Are Learning From Home
As remote learning in Jefferson County continues for all until September 8th and for some through the rest of 2020, this puts a tremendous strain on a family's budget if their student would have normally received free or reduced fee lunch.  EChO will continue to support these families by providing them lunch food for their children until all students are back in the school building.
Lunch food for your school-aged children
Come to the EChO Food Pantry during normal hours to receive additional food each week for your school-aged children.  Each week you will receive enough food to provide lunch for your kids all week including:
Additional milk
Fresh produce
Easy to prepare lunch foods
Snacks
---
Comments from parents about the program:
"It has taken the pressure off of me for providing lunch/meals for my son!"
"It helps fill in the gaps and get us through the week with enough!"
"The impact is a blessing when you are a single mom."
"It has been a blessing to have the food planned out for the kids.  Plus it has been great for the kids because they have been able to learn how to fix the items on their own."
"Huge financial help during a tough time." (from a single parent)
"It has helped us a great deal having lunches for our child...it helped a lot money wise."
"It's been great.  Loved the bagged fruit and bars.  Kids could easily grab on the go."
Would you like to help with our Summer Lunch program?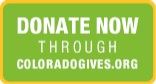 ---
Our programs are designed to further our mission and address the basic and urgent needs of people across Evergreen and surrounding areas by offering healthy food, financial assistance, job search assistance, and shelter. SIGN UP NOW FOR THE 2019-2020 SHELTER SEASON NOW AT THE EChO FOOD BANK. EChO provides additional services such as mental health counseling from professionals and referrals, to help our clients on their way to becoming self-sufficient.
Take a look.

Fundraisers and events help us raise awareness and generate crucial resources to serve our community. Join us at our next event and see how you can get involved.
Find out more.

Improve your community by joining our cause. You'd be surprised at what a huge difference a little bit of your time can make.
Read more.